SMOK Alien Baby AL85 Box Mod
Works on 1x 18650 Batteries (NOT INCLUDED) Click here for matching batteries

IMPORTANT TO KNOW !! : It is not recommended to charge the battery via the supplied USB cable in the e-cigarette. We recommend that you order a compatible charger See: CHARGERS

SMOK Alien Baby AL85 Box Mod is actually the small brother of SMOK Alien 220W TC. The SMOK Alien Baby Mini AL85 set uses 1 efest battery for a 85W wattage. For this device we recommend the Efest 3000mAh, and the device has a large OLED display. In addition, he also has Temperature Control with different modes and allows Ohm values ​​between 0.06 and 3.0 Ohm.
Nevertheless, in a somewhat more powerful model, with just 2x efest 18650 battery, with 220W capacity, click on our order for experts: SMOK Alien 220W TC Box Mod
What's all in this package?
- 1 x SMOK Alien Baby AL85 box mod
- 1 x SMOK USB cable
Which coils can be used for the SMOK Alien Kit Startset and which e-liquids are suitable for this
The coil used in the SMOK Alien Kit Startset are the V8 Baby 0.15, 0.25, 0.4 and 0.6Ohm coils,
With these coils you inhale the vapor evenly over the lungs, following a water pipe effect.

TIP: Replace the coil for the + - 1 week, the filament burns up.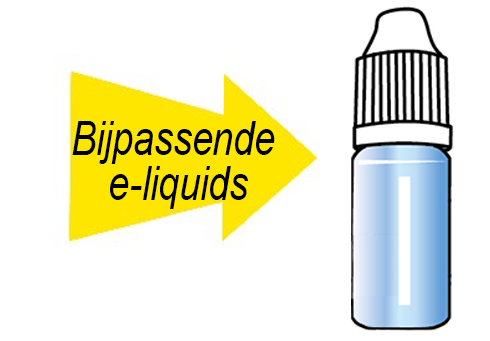 - 1.0Ω (0.15, 0.25, 0.4 and 0.6Ohm) Coils below 1.0 Ohm have a wide vapor passage, which means that when a hoist is e-liquid evaporates rapidly
and straight over the lungs is smoked, this results in a water pipe effect.

IMPORTANT: Because the vapor passage is wide, it is advisable to use a spicy e-liquid with these coils. Spicy e-liquids have a VG value of 50 and above 50VG
Check out all e-liquids for -1.0 coils
What clearomizer does the Smok AlienAL85 Box Mod fit?
The ultimate tank of SMOK. With his 2ml tank content, the little brother of the TFV8 Cloud Beasy.
The big difference is in support for the new coils: Baby Q2-Dual-Core, V8 Baby-T8 Octuple Core and the V8 Baby RBA. Both this airflow system, air chamber and drip tip are all further optimized with this new baby version.